http://api.flickr.com/services/feeds/photos_public.gne?id=56321132@N06
FollowCMT
About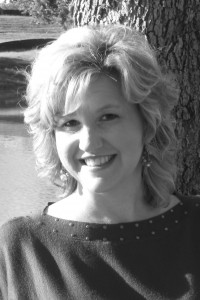 Jamie Biller's latest offering, "The Shepherd Cannot Run" is an album inspired by the life of Okarche, Oklahoma's missionary priest, Fr. Stanley Rother who was murdered in Guatemala in 1981. Hoping to bring awareness to Fr. Rother's cause for canonization in the Archdiocese of Oklahoma City, Jamie wrote the title song in honor of Fr. Rother by using his own words, "the shepherd cannot run." Jamie has said, "It is my hope that the song will not only help promote awareness about his cause, but also inspire others to imitate Fr. Stan's Christ-like example of love, service, and devotion to others."
While pursuing a music career in Nashville, Tennessee, Jamie worked as a professional demo-singer and songwriter, eventually working with a producer to record her own albums. She recorded several CDs, but upon writing the song, "Creator King Divine" as a devotion to the Sacred Heart of Jesus, Jamie began focusing on music ministry in the Catholic faith.  Since that time, Jamie has been invited to share her music and songwriting stories at Catholic conferences and events.
"I am so blessed that God has allowed music to remain in my life – it is a special blessing and an honor to be able to share my faith and love of music in song.  Thank you to everyone who has given me this opportunity to do so."
A portion of the proceeds from the sale of Jamie's, "The Shepherd Cannot Run" CD goes to support the efforts of The Fr. Stanley Rother Guild where Jamie serves as a board member.